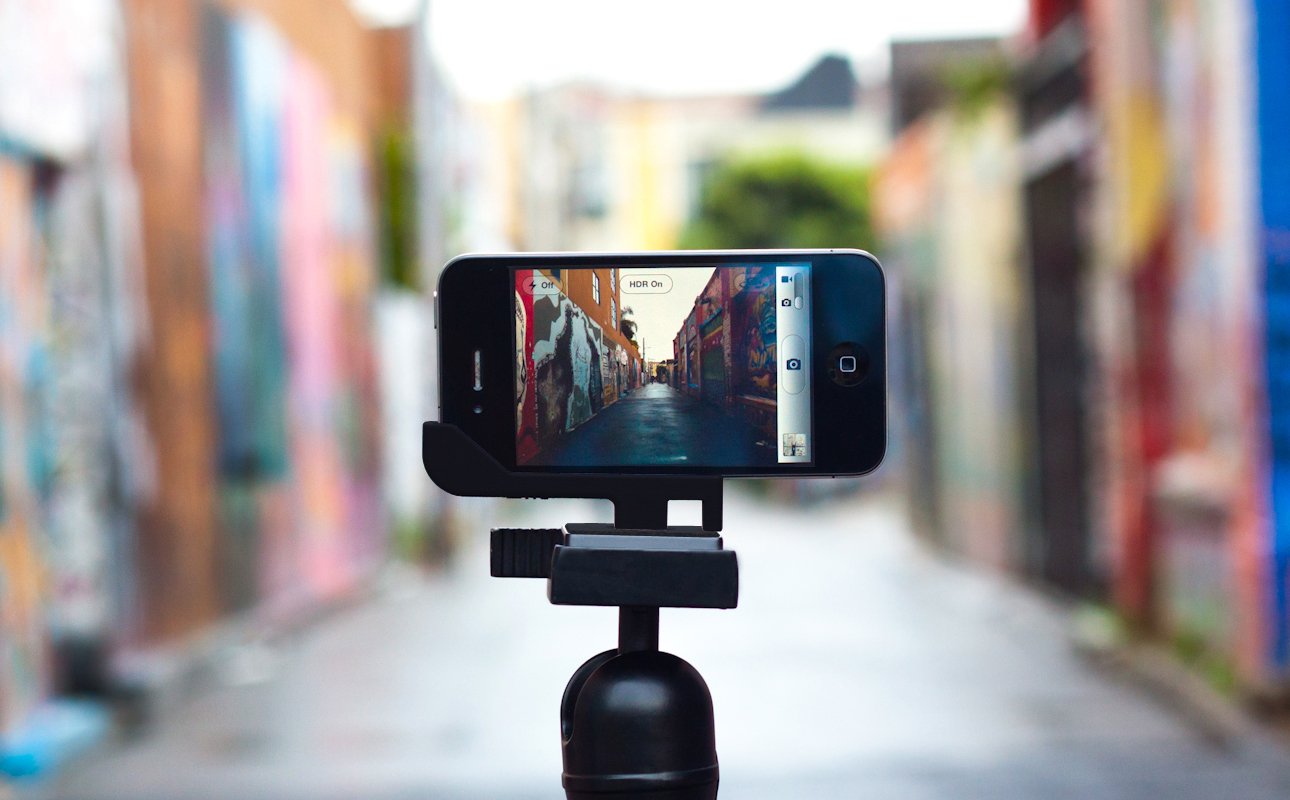 Tripod For Mobile Photography: A Review Of Mini Tripod Black with Universal Smartphone Clamp
Mobile phone manufacturers are increasing the pixel count on their smartphones with each new product. Although the picture quality may never be able to measure up to that produced by a DSLR from the top manufacturers, you can still do pretty much with them. The affordable price of smartphones primes them for mobile photography.
Mobile photographers enjoy ample freedom in the sense that they can snap whatever they like and share with their friends within seconds. If you really want to improve the quality of shots produced by your smartphone, a tripod would be your best investment.
The major challenge of photography is dealing with blurry images. The human hands cannot be trusted to be stable, which is the primary cause of blurry photographs.
During my search for a great tripod for smartphones, I stumbled on the Mini Tripod With Universal Smartphone Clamp (otherwise known as PIXI Smart). The very sight of it and design is breathtaking. Like its name suggests, it has a universal smartphone clamp that can fit different brands of smartphones irrespective of their sizes – sort of one cap fits all. Some of the quick features you would get are:
Smartphone clamp that has one-quarter thread attached
Comfortable handgrip for video capture
Push-button lock mechanism
Lightweight and easy to carry.
At a price of $34.99, you can consider this tripod the best value for money. The PIXI Smart has dual functionality. You can use it as a tripod where you place your smartphone to make great videos or you can collapse the legs to form a monopod or selfie stick which can help you to produce outstanding pictures.
Material and Compatibility
It is made of stainless steel and Adapto for a sleek finish. It was also built tough to fit into different situations. Another plus to this device is that the universal clamp can be detached and serve as an accessory to any other tripod that has ¼-thread support. This is a smart idea from the manufacturers because the limitation of many smartphone tripods is that you cannot use them to capture heights if you don't have an elevated platform to place them. When you detach the universal smartphone clamp, however, you can fix them onto a regular tripod – if it has the ¼ -thread support. Some entry-level DSLRs can even fit seamlessly onto PIXI Smart.
Portability
Another great drawback to the use of many of the tripods on the market is bulkiness. Mobile photography gives a sense of freedom, but this freedom can be snatched away if you have to carry a heavy tripod wherever you go.
At 220 grams / 0.49 lbs, PIXI Smart falls into the category of a light tripod. When closed, it is also 26cm / 10.2 in length making it the perfect companion wherever you go.
If you are already considering using PIXI Smart with your entry-level DSLR, there are a few basic requirements that your entry-level camera need to satisfy:
Your DSLR should not exceed 650g/ 1.4 lbs in weight
The maximum focal length of your camera should be 85mm (and that is for a standard, non-professional lens).
The total equipment payload should not be more than 1kg/ 2.2 lbs
It should be noted that all semi-professional cameras are likely to exceed these requirements.
To protect the color and finishing of your PIXI Smart, it is recommended that you make use of a white pencil eraser to clean it because most fluids will damage the finishing.