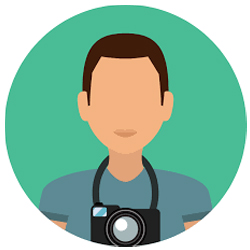 When you live in a nice picturesque location like myself – with green trees, blue seas spiraling every now and then to the response to the movement of wind, and beaches with white sand that feels smooth between your toes – you can't help but love photography. Bogen is my moniker. I am an American but my love for photography has driven me to places I never imagined I would be. I have traveled the length and breadth of many countries searching for those memorable moments to freeze with my camera – if you spend as much time as I have in the field, it won't be difficult for you to spot such moments. Photography is not just an art, it has a soul. It is living. This blog covers all you need to know, from photography to photography equipment. You should keep in touch with us for regular updates.
My Belief

Being a photographer is a thrilling experience. The ability to drift through the crowd, spot and capture the laughter, subtle smiles, and once in a lifetime moments makes photographers indispensable. Photographers preserve memories – and what gift could be more precious than that?
However, some photographers hover around the upcoming status throughout their careers until they finally fade away for the simple reason that they lack the basic knowledge of what it takes to move their career to the next level. I have been there and it took a lot of effort to move up the ladder. If I knew what I know now back then, it wouldn't have been so difficult. This is why I want to help upcoming photographers find fulfilment.
The type of equipment you have can greatly influence the quality of your pictures. For example, using a tripod to make a video rather than holding the camera in your hand can change the quality of the video remarkably. Tripods also help to eliminate picture blurring and fit seamlessly into an environment with poor lighting – one of the major challenges every photographer has to deal with at least once in her or his career. Having the knowledge of the right photography equipment can make all the difference to the career of an upcoming photographer.
My Heritage

Landscapes, the seas, wildlife and all other natural forces are an integral part of our human existence and play an enormous role in shaping our reality. It is unfortunate that not everyone is privileged with the financial muscle to visit some of the unique parts of the world to experience an abundance of nature. But through pictures, even the less privileged can have a sense of belonging.
I, therefore, encourage photographers, campers, gardeners, and everyone in different walks of life to embrace photography. Be bold and brave to capture the lovely moments and exceptional places of work or vacation and share it with the world. You might just be touching a soul in a way that you cannot imagine.
My Vision

Thanks to the rapid transformation of smartphone cameras, I believe everyone in the world is gradually turning into a photographer. This is becoming evident in the number of pictures shared on a daily basis on social media. My vision is to see that these photographers become better in the art by making use of the best photography equipment.
My Mission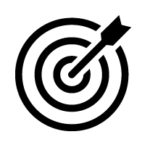 They say that pictures speak more than a thousand words. Bogen is committed to speaking to your senses, sharing happiness and preserving memories. I believe that educating the world will be a lot easier if it is done using pictures.
To every photographer or enthusiast that faithfully follows this blog, I pledge to bring you all the titbits that would transform your photography experience. Technology is changing drastically and so is photography equipment. Be ensured that I will bring you all the latest information regarding must-have photography equipment as they evolve.
What Lies Ahead
Inasmuch as it may seem as if I have seen it all, for me, the journey has only begun. I want to expand my blog to include other photography topics, especially the ones that are less talked about which can be of immense benefit particularly to upcoming photographers. By interacting with upcoming photographers, I would be able to identify their difficulties and, from my wealth of experience and the experience of other professional photographers, help them to better their craft.